Infrared Calving Cameras
Viewing your Cattle in low light or darkness
Cameras can come with Infrared built in, giving the camera Night Vision. Infrared Cameras (IR) gives the ability to view the video, from the camera, in low light or complete darkness. During the day when there is plenty of light the camera works as normal but when the light goes below a certain level the Infrared kick in. Having Infrared in a Calving Camera is very useful so that you can view your animals in your shed without having the lights turned on.
Both CCTV and IP Cameras can have Infrared built in. An infrared camera has IR LEDs on the outer edge of the camera which gives the camera Night Vision.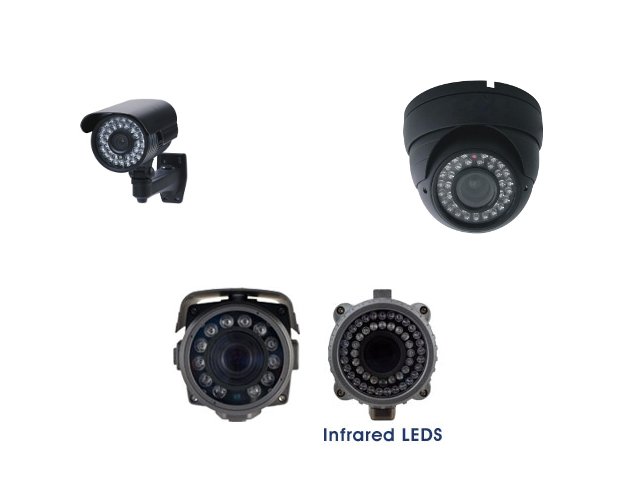 Here is a sample of what Night Vision Infrared Camera picture looks like: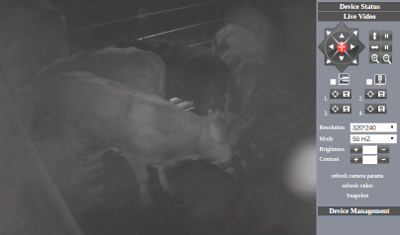 The picture quality will not be as good as viewing during day light. The picture will be in black and white and not everything will be viewable, such as objects in a distance, but it can be enough to give you an idea of what is going on. Always check the distance that the IR LEDs can view on the camera. The product details should contain this information. Some cameras can view only 25 meters night vision other can view 100 meters.
Without Infrared Night Vision you would need to keep the lights on in your shed at night which will increase your electricity bill.